Selling your NJ home? Here are the steps for a successful listing.
Call Brian for local expertise and assistance!  Please use this website as reference for what your home will look like in the listing on the MLS.
Need to list your home? Click for a free home valuation.
Listing Checklist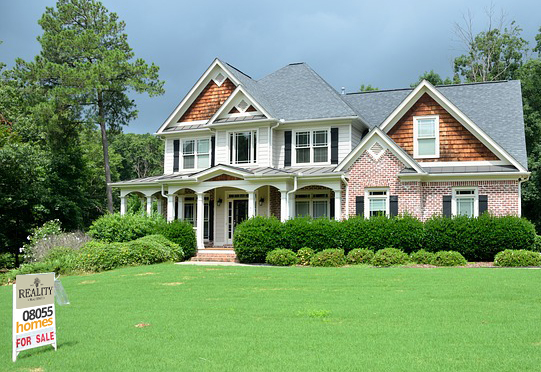 Pre-Listing
Pricing walk-through visual inspection
Prepare property to maximize number of showings and quality of offers
De-clutter and make any cosmetic improvements needed.
Stage the property to ensure the most positive showing
Prepare property-preparation punch list
Price and position to maximize buyer and broker response
Reserve property website address
Sign listing paperwork-Listing Agreement, CIS, Disclosures, Consent Forms, etc.
Day 1
Staging consultant review
Take professional pictures (approximately 100-150) for websites and virtual tours
Order architectural and floor-plan renderings, as appropriate
Order pre-sale inspections
Order County Bldg Dept. report
Order transferable Home Warranty, as appropriate
Order "Just Listed" postcards
Create Property-Tour Slideshow and Virtual Tour (if appropriate)
Develop Property-Showcase website with description, multiple photos, slideshow, showing dates, neighborhood information, loan calculator, etc
Record all information for listing sheets and advertisements
Prepare office file
Make and test keys-put lock box on the property
Create property flyers
Submit listing for print advertisements
Day 2
Enter house into the MLS at 8 A.M. to take advantage of agents looking at daily updates
Put "For Sale" sign on property with flyers
Submit listing to Internet venues-Zillow, Trulia, Craigslist, etc.
Create Realtor.com Showcase Enhancements
Mass email to all Reality Real Estate agents
Mass email to all Medford area agents
Fax to all Medford offices
Mass email to all buyers on my personal mailing list
Notification to other Medford contacts (insurance customers, financial customers, etc)
Week One
Introduce property at Monday sales meeting
Caravan property with all Medford agents
Advertise Brokers Open House
Advertise Public Open House for the weekend (weather permitting)
Hold Brokers Open House Thursday or Friday to ensure the property is fresh for the weekend
Hold Public Open House over the weekend (weather permitting)
Every Week for Length of Listing
Each Monday-Mail weekly update of all activity (advertisements, showings, feedback, etc)
Each Monday-Resubmit listing to Internet venues
Obtain and interpret feedback from showings and comments from other agents
Conduct weekly inspection of property (shovel snow, restock flyers, etc)
Every Month for Length of Listing
Monthly update on marketing stats
Review of new listings and sold properties in comparison to the listing
Mailing of postcards advertising the property (every 3 months)
Offer and Closing Timeline
Offers
Report ALL offers
Verify buyer is pre-approved for a mortgage if applicable
Negotiate terms and price until an agreement can be reached
Contracts
Review terms and conditions of the contract with the seller
Distribute contracts to attorneys, agents, etc.
Plan out sale process-Deposit due dates, home inspection date, mortgage commitment date etc.
Confirm receipt of initial deposit
Home Inspection
Review "Home Inspection Checklist" to remedy any issues prior to inspection
Obtain written reports of any issues uncovered.
Arrange estimates from contractors to ensure the buyer's estimates are in the correct range
Arrange to have the issues corrected with contractors
Steps to Closing
Verify all deposits are accounted for
Verify mortgage contingency is satisfied
Obtain current survey and flood elevation
Inspect and verify township's requirements are met for Certificate of Occupancy (CO)
Apply for CO
Closing Day
Arrange and attend buyer's final walkthrough
Attend Closing
Call Brian for local expertise and assistance!  Or click for a free home valuation.